Listed below are just some of the attractions and events you will see during the 2016 New York State Fair so bring your family, your friends, and of course, yourself to see new attractions, old favorites and have timeless fun!
---
Agricultural & Carriage Museums
The history of agriculture in New York State is the history of the state itself. The Witter Agricultural Museum at the Fair is meant to underscore that history as it includes within its walls an actual, fully furnished log cabin from the area's homespun days. More than that, the museum's exhibits, coupled with demonstrations by local craftspeople, let you experience what New York farm life was like in the 18th century.
Further emphasizing that history is the Carriage Museum, which features more than 50 horse-drawn vehicles and a blacksmith demonstration.
Both are open daily from 10:00am to 8:00pm. Full schedule of daily events and demonstrations coming soon.
---
Agricultural & Livestock Competitions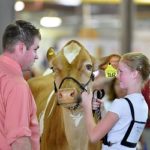 Agriculture is New York State's largest industry and it has been the foundation of the New York State Fair since its creation. Each year the Fair receives approximately 40,000 entries for agriculture-related contests including competitions that feature 11,000 of New York's best cows, horses, goats, pigs, llamas, sheep and rabbits. You can tour the barns and talk to the families who bring their award winning animals to the Fair for competitions.
You can also check out the thousands of other impressive agriculture related entries that are submitted by young people throughout New York State and highlighted in the 4-H Youth and FFA buildings. Judging occurs daily in the Horticulture Building, all the livestock barns, the Toyota Coliseum, and the 4-H & FFA areas.
---
Antique Tractor Display
Learn about New York's agricultural heritage through this fascinating collection of antique farm tractors, together with a selection of other historic and unique farm implements. Most of these machines have long retired from the field and were produced before 1960. Most have been restored; some to better-than-new condition. The tractors are on exhibit every day of the State Fair just inside Gate 10 across from the Beef Barn.
.
---
Armed Forces Day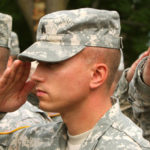 Thursday, September 1 is Armed Forces Day and will, as always, honor the contributions of those who served and who made the ultimate sacrifice in defense of our country.  Make sure to attend the Armed Forces Day ceremonies at 11:00am at the Veterans Memorial. Join the State Fair community as we honor and give tribute to all members of our Armed Forces.
Collectors of military equipment will place large military vehicles and other equipment at various points around the grounds. Take your picture while sitting behind the wheel of a troop carrier. And group members will be there to answer questions. There will also be an information fair at Chevy Court Pavilion, and a special guest speaker in the Empire Theater.
Armed Forces Day allows free admission to any active duty or veteran with military identification (Military ID Card, form DD-214 or NYS Driver License, Learner Permit or non-driver ID card with a veteran designation).
---
Art and Craft Exhibitions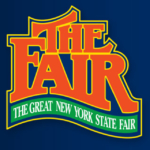 From fine arts and photography to homespun crafts like quilting, woodworking and needlepoint, work by some of New York's most talented artists will be on display and competing for ribbons. Located in the Art & Home Center.
---
Art and Home Center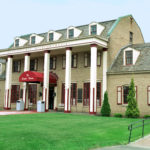 This is the home of culinary demonstrations, photography exhibits, arts and crafts, a variety of entertainment and much more. Listen to organ recitals in the Empire Theater; sometimes as dramatic accompaniment to screenings of old, silent films. For more musical history, go to the Empire State Theatre & Musical Instrument Museum. You can also enjoy a sit-down meal in air-conditioned comfort in the Empire Room Restaurant.
Wednesday, August 31 is Women's Day at the 2016 New York State Fair with the annual Women's Day Luncheon being held in the Empire Room at noon. Please call (315) 487-7711 ext. 1265 with questions or for more information.
In addition to the luncheon, many special events have been planned throughout Women's Day. Highlighted events include the Fine Arts and Photo Exhibition on the third floor in the Art and Home Center as well as the Ghirardelli Chocolate Competition judging in the Culinary Arts area. Visit the Wegmans Demonstration Kitchen and the Empire Theater for a scheduled listing of events. During the entire day, various women's advocacy organizations will be at a "mini-fair" set up in the Chevy Court Pavilion..
---
Bandaloni the One Man Band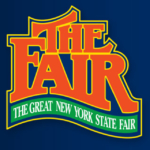 Bandaloni is an amazing, jaw dropping 100% live musical one man band show with loads of audience interaction, humor and astounding novelty tricks executed on his custom made guitar and drum rig. A One Man Band? That means bass & rhythm guitar, harmonica, plus a kick drum, 2 high-hats, snare drum, cowbell, tambourine, and singing with live harmonies...all performed at the same time! This topnotch show is great fun and entertaining for people of all ages.
Bandaloni the one man band draws from a century deep well of songs, spanning all musical genres with an emphasis on classic Rock & Roll and Country. Every show is different from the last and that's how he likes it. You never know what you'll encounter except a good time, plenty of laughs and wide eyed-smiles. Performing various locations around the fairgrounds daily at 11:00am, 1:30 and 5:00pm..
---
Beef Day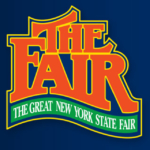 Tuesday, August 30th is Beef Day and "Beef, it's What's for Dinner"! Follow your nose to the Chevy Court pavilion to watch as local media personalities try their hand at becoming the "Branding Iron Chef" in the "Branding Iron Cook-off" media grilling contest beginning at 10:00am. At 12:30pm New York State FFA Chapters will take over as they compete in the 10th Annual "Create the Perfect Burger" contest sponsored by the New York Beef Council and Tops Markets.  Eleven NYS FFA Chapters will grill head to head as a panel of judges will determine who will take home the title for not only the "Perfect Burger" but $875 worth of prizes for their school chapter!  After the competitions, plan a trip to the Beef Barn where a host of fun, interactive activities will entertain and educate you about beef from farm to fork! (i.e. scavenger hunts, beef cut puzzle and beef personality quizzes).  Click here for Beef Day schedule of events.
---
Birds of Prey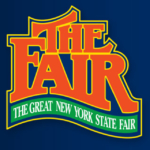 The Hawk Creek Wildlife Center will bring some of its "residents" to the State Fair this year. Over 15 birds will be on display in the NY State Park daily form 10:00am to 6:00pm with three daily flying shows at 12:00, 2:00 and 4:00pm.
---
Bubble Blast Run
You'll never have more fun at a running event than at the Bubble Blast 5K Run, which takes place at 8:00am on Sunday, August 28 starting at Chevy Court. Yes, it's a 5K run and you can keep an official time if you like, but it might be difficult to resist the temptation to run through the fun and foamy obstacles along the way. The Sudsy Slip & Slide and the Human Car Wash are just two of the bubble-filled obstacles that make this a run unlike any other. There's also a shorter version, a 3K course, for smaller runners.
Its fun for the whole family, but it has a serious goal, too. The run raises money for ACR Health's Youth Services Division and for Operation Walk, which pays for surgery for Americans and others abroad who have no access to health care.
Register before the event for and save $5 per person off the price on the day of the event. Your registration includes admission to the Fair and a Bubble Blast Run T-shirt. Full-price admission tickets will also be available the day of the event. Register now at www.bubbleblastrun.com to make sure you don't miss the happiest, bubbliest day you'll ever have in running shoes.
---
Butter & Cheese Sculptures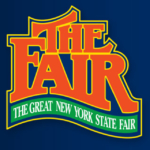 Visit the Dairy Products Building to see hundreds of pounds of butter turned into art to mark the 46th anniversary of this State Fair tradition. For the visually impaired we also have a hands-on clay model of the butter sculpture at the Dairy Princess Booth. You can also see blocks of New York State cheese carved into artwork before your eyes. Make sure to check out our Dairy Day schedule for Monday, August 29.
---
City Market at The Fair
Browse two dozen booths set up along the back of Chevy Court on Sunday, August 28 to find handmade arts, crafts, and antiques, as well as handmade jewelry from around the world.
---
Culinary Competitions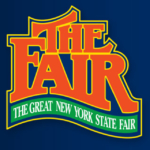 The state's best pies, cakes, jams, breads and other homemade goodies vie for ribbons in this traditional, county fair competition. Less traditional contests include chicken wings, chili, Spam dishes and fried food on a stick. Located in the Art & Home Center.
---
Dairy Cow Live Birthing Center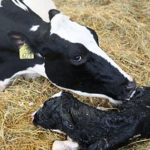 Returning this year is an opportunity for fairgoers to witness first-hand the miracle of life daily by watching a dairy cow give birth to a calf. The New York Animal Agriculture Coalition is providing this opportunity for the public to learn more about the dairy industry, the care farmers provide their animals, as well as the birthing process. The exhibits new location is at the end of the midway, across from the sheep barn. View a 24-7 live webcam of the Dairy Cow Birthing Center.
---
Dairy Day
Monday, August 29th is Dairy Day - This is the State Fair's way of saying thank you to all the dairy farmers, dairy product processors and manufacturers who provide us with the state's official beverage, "Milk" and official Snack "Yogurt!"  Come enjoy the day's fun activities from the local celebrity milkshake contest and then the Big cheese auction at the Chevy Court Pavilion starting at 10am.  Then join us for the e morning to the day long Open Class Holstein Show in the Toyota Coliseum followed by the Dairy Day parade at 6pm.  Be sure to stop by the Dairy Product Building  and visit with State Dairy Princesses, enjoy a cup of cold white or chocolate milk and get a picture of the famous butter sculpture.  Click here for Dairy Day schedule of events.
---
Dairy Products Building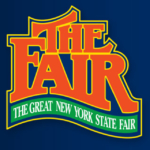 A moo-moo here, a moo-moo there that's the only way to describe the home of everything milk and dairy at the Fair which is meant to highlight the importance of the dairy industry to New York's farm economy. While there you can check out the world famous butter sculpture made from 800 pounds of creamy, New York butter; you can have a 25 cent glass of cold white or chocolate milk; sample delicious cheese or have yummy in your tummy milk shake.
---
Eudora Farms Petting Zoo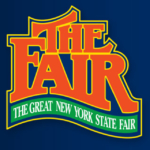 Just imagine seeing animals from all four corners of the world – from buffalo to zebras, it can all be found at the Fairgrounds. An interactive, hands on experience with some of Mother Nature's greatest creatures, the Eudora Farms Petting Zoo is a unique and thrilling encounter for children and adults of all ages. Come see, pet and learn about animals from several different continents including Africa, South America, Australia and Asia. You'll interact with kangaroos, yaks, llamas, apes, wild cats and watusi and even get a camel ride if you want one.
Open 10:00am-10:00pm daily with educational shows at 2:45 and 4:15pm in the Adventure Zone behind the Horticulture Building. Sponsored by Syracuse Pools.

---
Extreme Log Makeover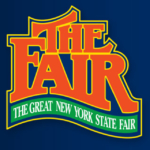 Watch in amazement as a talented craftswoman armed only with a chain saw turns a big block of raw wood into a work of art. You'll marvel at her ability to use a rough tool to make such a finely-crafted piece! Shows daily at 10:30am, 1:30 and 5:00pm in the Youth Activity Center area. Sponsored by Verizon Wireless.
---
Food, Food and More Food!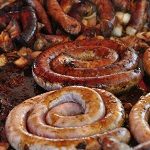 It's a feast for the eyes and heart burn for the stomach with every kind of food available from the donut burger to the long john donut hot dog dipped in maple syrup to deep fried macaroni, candy bars and vegetables of all kinds. Of course, you cannot forget the world famous State Fair sausage sandwich with onions and peppers. You better come to the Fair hungry because leaving full is the only option!
---
Gospel Music Weekend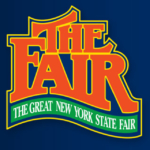 Join us August 27 and 28 for the Fair's traditional Gospel Music Weekend of uplifting music and joyful voices at the Talent Showcase stage. The New York State Fair Youth Gospel Choir, The Alabama Gurlz and other groups will help keep the music flowing all weekend long.
---
Hall of Health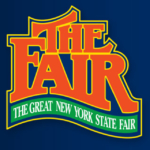 The Hall of Health in the Science and Industry Building is the Fair-time home to a wide variety of health service organizations and professionals. Learn about helpful programs you can take advantage of and potential health problems you may be unaware of.
---
Hall of Veterinary Health
The Hall of Veterinary Health, located at the east end of the horse barn (near Gate 4), was created by the New York State Veterinary Medical Society to showcase veterinary medicine to the public.
Interactive displays will help you learn how your vet performs examinations, and how the "tools of the trade" are used. Come see for yourself how x-rays help your vet make a diagnosis, and try your hand at ultrasound and looking through a video ear scope — volunteer veterinarians will be at the exhibit to guide you so you can learn how your vet uses these tools to "see" into your pet's body!
You'll also see exhibits on dentistry, arthritis, nutrition, and parasites! Our mockup of a surgery suite is complete with everything your vet would have at their hospital — come "gown up", put on some gloves and a mask and get a feel for the surgical experience (also a great photo-op for the kids!). Make sure to check out their information video on YouTube or click here for a complete schedule of live demonstrations held daily to add to the fun!
---
The Harlem Wizards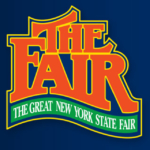 The Harlem Wizards are back! Check out some amazing basketball talent combined with hilarious comedy. The athleticism, tricks, fancy teamwork and ball-handling wizardry, plus wild dunks not even seen in NBA games, engages and wows the most avid hoops fans. Several shows daily in the Sports Activity Center in front of the Toyota Coliseum, click here to view their schedule. Sponsored by Little Caesar's.
---
Hilby - The skinny German juggler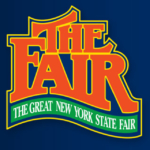 The skinny German juggler with the giant unicycle! You'll laugh. You'll gasp. Then you'll laugh again. Starting on Monday, August 29 he will be performing around Chevy Court at 1:00pm, 4:00pm & 7:00pm. Sponsored by Gianelli Sausage.
---
Historic Train Exhibit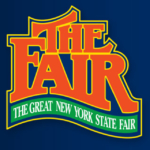 One of the most popular historic attractions at the State Fair is the Train-Railroad Exhibit behind the Horticulture Building. The exhibit is open and free throughout the Fair. Visitors can relax in seated comfort in the restored vintage 1920s era passenger cars or browse through the classic 1916 model restored wooden New York Central caboose. They look as they did when they first went on line, with authentic, original colors.
---
Horticulture Building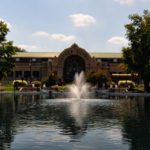 This ornate landmark building is a favorite place for Fairgoers. Experience the sights and smells of spectacular arrangements of colorful plants and flowers. Visit the forage and grain exhibit to see the winners of New York's harvest. Get up close and personal with a working bee colony, taste New York's finest commercial wines and be amazed at the extraordinary artistic horticultural designs. The Horticulture Building is also home to the famous Potato Booth - now also serving sweet potatoes, Pride of New York Exhibit, NY Apple Exhibit and New York Maple Exhibit.
---
International Building
Use your taste buds to celebrate New York's traditional role as a gateway for immigrants and a melting pot of diverse cultures. Explore the Fair's renovated International Building and find specialties from around the world. Whether you crave Caribbean empanadas, German bratwurst, Japanese tempura, Greek baklava or some other ethnic dish, you'll find it here... new this year, a total vegan restaurant to try!
---
Iroquois Indian Village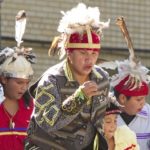 Come learn about and celebrate the culture and heritage of the original New Yorkers at the Iroquois Indian Village. You can experience every day the traditional music, dance, crafts and customs of the Iroquois. This section of the Fairgrounds has been dedicated to Six Nations programs since 1928.
---
Kiddieland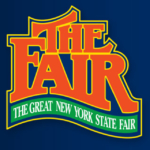 An area for the younger crowd, set apart from the main midway in which families can relax and let their little ones try age-appropriate rides without the noise and excitement of the busier, older crowds. Make no mistake this area is still filled with exciting rides, games and attractions!
---
Labor Day Fireworks Display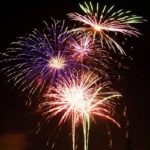 The 170th New York State Fair is going out on a high, bright and beautiful note on Labor Day as we bring back a spectacular fireworks display. We'll light up the night and say farewell to the Fair at dusk, right after the final Chevy Court concert of the year, from Chicago, starting at 6:00pm. Sponsored by National Grid.
---
Midway Rides by Wade Shows, Inc.
Wade Shows, Inc. is North America's premier carnival company. Their unique spectacular rides and attractions, unparalleled customer amenities and service-oriented staff are the reasons they set the standard in the industry. Hit the midway during the Fair from 10:00am until midnight, 9:00pm on Labor Day - Midway closing time subject to change without notice. Click here for midway information.
---
Milking Parlor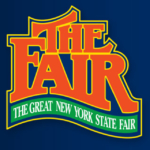 Be sure to visit the Dairy Cattle Barn's newly renovated milking parlor observation room where each day (except August 30-31) you can watch cows being milked and learn about milk's journey from moo to you!

---
Miss New York State Fair Competition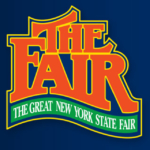 This is a great opportunity for girls & young women to work on their self-esteem, confidence, and community service endeavors. On Saturday, September 3 in the Empire Theatre at the Art & Home Center, contestants will be judged on stage presence, confidence, and personality. Winners will use their title throughout their year of service to represent the NY State Fair, promote their charity or platform of choice, and work alongside each other to become role models for Central New York. Contestant check-in is from 10:00am-10:45am, Pageant begins at 11:00am, NYS Musical Tribute begins at 2:30pm. Click here for more information and registration details.
---
Monarch Butterfly Garden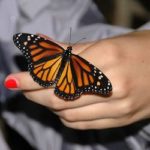 Hundreds and hundreds of fluttering monarch butterflies will fill the center court of the Horticulture Building this year for an exhibit you'll have to see to believe. Fairgoers will be able to learn about butterflies by walking through a netted exhibit and purchase nectar for a chance for the butterflies to land on them.
If this experience is one you'll want to remember, you can purchase your very own butterfly or larva so you can watch the metamorphosis.
---
New York Maple Center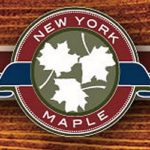 Come enjoy the sweet tastes of maple syrup, maple cotton candy and other maple treats while learning about the fascinating and age old process that is used to make maple syrup. The Maple Center is located in the Horticulture Building.
---
New York State Christmas Tree Growers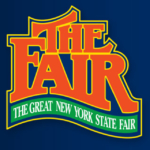 Let the New York State Christmas Tree Growers Association get you in the mood for the Christmas holidays. Christmas trees, wreaths, centerpieces and heart-shaped novelties compete for prizes on opening day of the Fair. There are wreath-making demonstrations daily in the activity tent outside the Horticulture Building.
---
New York State Fair History Exhibit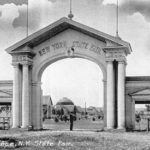 Maybe you're attending the Fair for the first time. Maybe you've come here for decades. Chances are, there's a lot about the Great New York State Fair that you don't know. Be sure to stop in at the Grange building and wander through the new exhibit with displays that tell the story of where the Fair began, where it traveled, who came to the Fair, who entertained at the Fair and much more from 1841 to the present. Share your memories with us and purchase some Fair mementos at the exhibit store.
---
New York State Grange Building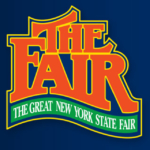 Come in and see what programs the NYS Grange are involved with. In addition, enjoy performances on the Grange Stage by old-country party bands, line dancers and lots and lots of cloggers.
---
New York State International Horse Show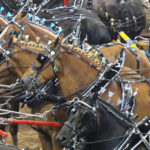 Literally, thousands of horses from across the Northeast and Canada come to the New York State Fair to compete in one of our many competitions. From Arabians to Quarter Horses and from the mighty Clydesdales to miniature horses, these shows highlight the rich heritage of our horse industry. Of course, who can forget the light and heavy horse pulls which will amaze and astonish everyone. Every day there is a new and different horse show to enjoy in the Toyota Coliseum.
---
New York State Lottery Players Pavilion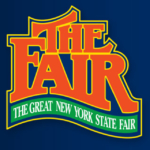 The Lottery Players Pavilion houses the Lottery's expanded retail and prize payment operations throughout the duration of the Fair. The space is also used to showcase various programs sponsored by the New York State Lottery as part of the agency's mission to support education. Located in the southeast corner of Coliseum, across from the Dairy Cattle Building.
---
New York State Police Exhibit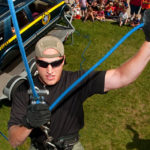 Visit the State Police exhibit in front of the International Pavilion. Your jaw will drop as you watch the Special Operations Response Team (SORT) demonstrate "high angle rescue" and "tactical access" rappelling techniques from the 50-foot tower platform.
---
Pan-African Village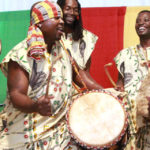 Located between the Center of Progress Building and the Art and Home Center, you can come of the Pan-African Village to learn about New York's African-American history while you listen to music with African roots, taste African and Caribbean inspired food in the food court sponsored by Total Care, sip southern-style lemonade and browse booths filled with ethnic items.
---
PAW Patrol Roll Patrol Road Tour
Nickelodeon's popular kid's adventure series, "PAW Patrol," is coming to the 2016 Great New York State Fair to allow the show's young fans to experience the thrill of a rescue mission.  The PAW Patrol Roll Patrol Road Tour will visit the Fair from Friday, September 2 to Sunday, September 4.  There is no charge to take part in the tour.
The fully interactive tour, inspired by PAW Patrol, features an 18-wheel semi-truck PAW Patroller that opens to reveal a life-sized PAW Patrol Headquarters, which kids can walk through. Within the PAW Patroller experience, there are interactive games, a life-sized Lookout Tower (with working periscopes) and a slide to take kids on to the next mission. The tour includes activations featuring two new segments launching this fall – Jungle Rescue and Roll Patrol. PAW Patrol fans can take photos in the Jungle area featuring the new pup tracker, then ride on life-size Roll Patrol racers around a track, and finish their day by taking a photo with PAW Patrol pups – Chase, Marshall, Skye and Rubble.
---
Pop & Candy - Official Mascots of the State Fair
The Great New York State Fair has two great mascots: Pop and Candy. Pop is an ear of corn, while Candy is a cute-as-a-button candy apple, each representing New York agriculture. They'll be appearing around the Fairgrounds and will pose for pictures. They may look good enough to eat – but trust us, they'd prefer a hug!
---
Potato Booth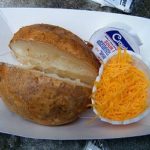 The $1.00 baked potato with all the toppings is back, and it's got a new partner this year. Right next door in the Horticulture Building, you'll find a $1.00 sweet potato for sale. The sour cream and maple syrup toppings are all New York-made. Baked potato or sweet potato? Why choose? Have both!
---
Regional Artists Variety Stage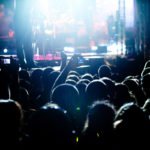 12 Days of free entertainment is scheduled on the Regional Artists Variety Stage located on restaurant row between Kiddieland and the Youth Building. Six or seven times a day the stage will feature a diverse lineup of talent and entertainment, all free to Fairgoers with your Fair admission. From line and Irish dancers, to today's popular bands, to Polka, Gospel, Country and Folk music, there is certainly something for everyone on the Regional Artists Variety Stage. Click here for a full schedule. Sponsored by Coca-Cola.
---
Sand Sculpture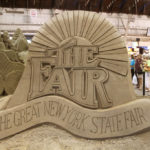 The amazing sand sculpture will return for a 7th year at the center of the Center of Progress Building. This year you can watch 180 tons of sand (that's 360,000 pounds) sculpted into a work of art.
---
Sea Lion Splash
These lovable animals are nature's comedians. Their feats of balancing, retrieving, dancing and singing make them a hit with all ages. Shows daily at 12:45, 3:30 and 6:00pm in the Youth Activity Center area. Sponsored by Tractor Supply Company.

---
Shopping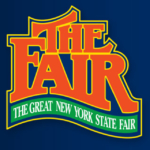 Just remember it's never too early to shop for the holidays and birthdays as you pursue the aisles and aisles of unique vendors in the Center of Progress Building, the Marketplace Pavilion Tent, or at any of the hundreds of other Fair vendors selling cowboy hats, leather goods, spas and hot tubs, and handcrafted items.
---
Special Day Parades

Let the Fair come to you! On six select Special Days at 6:00pm select Fair entertainers and exhibitors join New York marching bands, costumed characters, antique vehicles and New York State notables in an old-fashioned parade across the fairgrounds. The route begins at the Center of Progress Building, winds around three sides of Chevy Court, and then marches the length of the fairgrounds to the Iroquois Indian Village.  Parades being held on August 26, 29, 30, 31 and September 1 & 2.
---
Sports Activity Center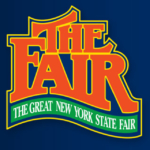 Top New York State young athletes compete in karate, gymnastics, basketball and other sports. As a special added treat, see the exciting Harlem Wizards perform their exciting basketball act several times every day. View the Sports Activity Center complete schedule of events.
---
Star Spangled Challenge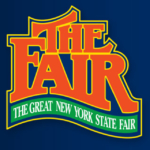 This year, when you pause right before the gates open each day for "The Star Spangled Banner," there'll be a live voice singing it. The winners of our competition to find talented singers for our daily national anthem will take the Chevy Court stage to start our uniquely American event the right way.
---
State University of New York Plaza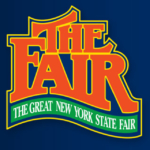 Visit The State University of New York while you're here at the fair! SUNY Plaza is located right off of Chevy Court inside the Science & Industry Building and features exciting exhibits from New York's 64 public colleges and universities. Come see what you might look like as a college grad, meet their mascots, and learn about financial aid.
---
Strolling Performers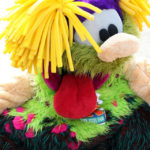 If you are wandering the Fairgrounds, get ready to catch a show just about anywhere you look or go. From Hilby, the wise-cracking, unicycle riding German juggler to Bandaloni the multi-talented, one-man band, the Living Floral, the loveable, huggable Fritters, and new this year Rexie the T-Rex and the Living Wall, the 2016 New York State Fair promises to have entertainment at every twist and turn and around every corner.
---
Swifty Swine Racing Pigs
And they're off! Swifty Swine Racing Pigs bring the excitement of the racetrack down to a more manageable size. It's great fun to see them all hustling to be the first one across the finish line, and to claim the winner's prize: A cookie! Make sure you stop at Pork Chop International Speedway this year. Shows daily at 11:00am, 1:00, 3:15 and 5:00pm in the Sports Activity Center area in front of the Coliseum. Sponsored by The Pettis Group.
---
Talent Showcase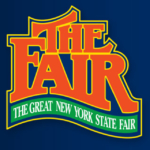 New York State's finest child, teen and adult performers sing and dance in the Fair's version of "American Idol". The performers - the winners of county fair competition across the state - take the stage daily in mornings and afternoons for a chance to compete in the finals over Labor Day weekend. Located outside the main entrance of the Youth Building.
---
Taste NY Food Truck Competition
Food trucks are all the rage, and the Great New York State Fair is searching for the very best of them. The new Food Truck Competition on Sunday, Sept. 4, will bring as many as 20 food trucks from all over the state to the streets around Chevy Court. They will prepare their most delicious and most creative entrée for the judges, who will crown a champion. The trucks will also make samples of their entrées available to the public for a small fee. (Note that they will not be selling meals. They will only sell samples of their entrées.)
---
Taste NY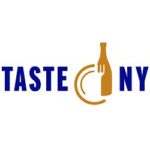 Last year, thousands of Fairgoers found brand-new favorite foods and drinks when they visited Taste NY. It's back and even better than ever.
Companies that make delicious products right here in New York State will return, offering free samples and products for sale. You'll find all kinds of food and beverage items – salsas and spreads, snacks and desserts, wines, and so much more. Click here to view participating companies.
Taste NY is dedicated to providing a showcase for the best products grown and made in New York. At events all across the state, Taste NY is spreading the word about the amazing quality of homegrown and homemade food and drink.
Visit the Taste NY, now inside the Horticulture Building, and browse even more great products in the Taste NY Marketplace, on the back side of Chevy Court.
---
Taste NY Trivia Trail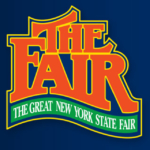 Get a chance to win great daily prizes while discovering new exhibits and delighting your taste buds on the expanded Taste NY Trivia Trail. Free samples and interesting facts, all while enjoying the Fair. What's not to love?
---
Taste NY Wine, Beer & Spirits Village at the Colonnades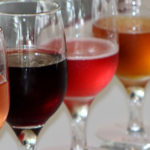 The Fair's Wine Court has moved back to the Colonnade, the columned area between the Dairy Products and Science and Industry buildings.
As always, the area will be filled with many of New York's best wines, but it doesn't end there. You'll be able to get mixed drinks made with spirits distilled in New York, or a craft beer from the state's ever-growing selection, or even a glass of hard cider.
The Village provides a delicious demonstration of the amazing expansion of wines, spirits, craft beers, and ciders, all under the Taste NY brand.
---
Taste The Fair At Home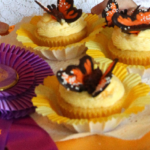 Every year, home chefs from around the state compete to see who can make the best dish in a wide variety of culinary categories. For the first time, we've compiled some of the best all-time recipes from the culinary competition. Our new cookbook is on sale in the Fair History Exhibit in the grange building so you can have a little taste of the Fair all year long.
---
Veterans and 9/11 Memorial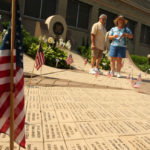 Located in front of the Horticulture Building, the Veterans Memorial held its opening at the 1999 Fair and was expanded in 2001. It features an eternal flame, flag poles with bricks of all the wars at its base and stones for each branch of the service with individual bricks placed from the service branches. The 9/11 Memorial honors all those that lost their lives in the September 11th terrorist attacks. Unveiled at the 2002 Fair, the Memorial is located between the two phases of the Veterans Memorial.
Make sure to attend Armed Forces Day ceremonies at 11:00am on Thursday, September 3 at the memorial. Join the State Fair community as we honor and give tribute to all our Veterans.
---
Wegmans/Taste NY Demonstration Kitchen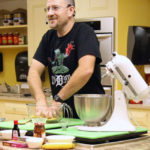 Plan to be at the Wegmans/Pride of New York Demonstration Kitchen in the Art & Home Center. Experience the bounty of New York throughout the day as chefs from across the State hold cooking demonstrations and prepare dishes using mouthwatering, regional ingredients. Complete schedule coming soon!
---
Wine, Beer & Cheese Seminars and Tasting Events
In the Pride of NY Room located in the back of the Horticulture Building there will be wine & cheese tasting/seminars held at 2:30 and 5:30 every day except Labor Day. Each day will be hosted by a different NY winery. On Labor Day it will change to a beer tasting seminar at 2:30 and 5:30. Seats for any of these free seminars will be a first come, first serve basis.
---
Wool Center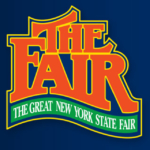 The State Fair Wool Center is the home of statewide wool competitions and demonstrations. The center features old-fashioned wool-making, providing the fairgoer an opportunity to experience the proper preparation for market and/or hand spinning, and to show the various commercial grades as well as the best quality fleeces of the different breeds of sheep.
See displays and demo's on how other fibers can compliment wool when blended and used:
Sunday, August 28 - Angora Fiber Day
Monday, August 29 - Alpaca and Llama Fiber Day
Tuesday, August 30 - Goat Fiber Day (Mohair, Pygora and Cashmere)
---
World of Horses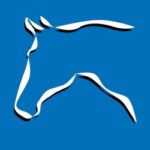 Inside this tent, just past the Toyota Coliseum across from the horse barn, you can get up close to the horses that compete at the Fair. You'll learn about these majestic animals through hands-on games and demonstrations of horse shoeing, grooming and fitting, as well as presentations from equestrian professionals, veterinarians, therapists and other specialists. You'll be able to get all of your questions answered and discover what has drawn people and horses together for centuries.
.